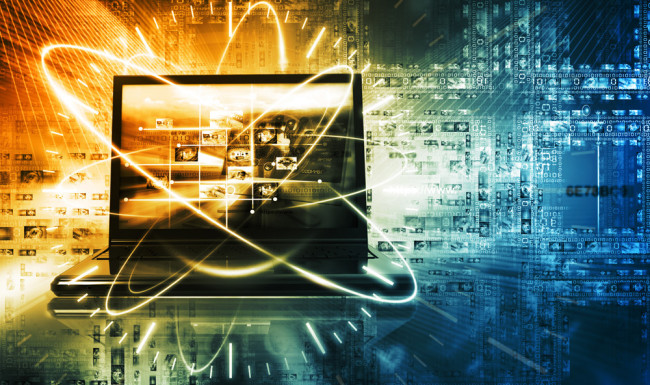 Key Data Trends in the Washington Region for 2015
By Kathy Benson, CEO & Co-Founder, ORI
In the Greater Washington region, all signs point to 2015 being a year of economic growth coupled with unprecedented business complexity. What are the opportunities and risks in data trends facing our regional business community in 2015, and what should we do about them?
At ORI, we see a huge opportunity in the coming year for private, nonprofit, and public organizations in Greater D.C. to leverage data more effectively to inform strategy, manage risk, and drive innovation and growth.
It's no surprise that the darlings of the D.C. startup tech scene are companies that have found innovative data solutions to address key industry challenges. Here are three particularly successful examples, based on growth and capital raised:
In healthcare, Arlington-based Privia Health is using data to build high-performance physician groups and clinically integrated provider networks that use technology, team-based care, and unique wellness programs to better manage the health of their patient populations.
In logistics, data provided by Lanham-based Optoro is revolutionizing the way retailers process, disposition, and sell excess and returned inventory.
In energy, Arlington-based Opower is using data management, insightful analytics, and behavioral science to transform how utility companies relate to their customers and help them manage energy consumption.
Associations in the D.C. area are also getting into the smart data game by:
Restructuring member data to drive new insights on behavior and engagement.
Harvesting association member data to understand how engagement and interaction with specific products and services is evolving over time.
Driving increased value through better content curation and revenue maximization.
Here are three key data trends involving smart data that create significant opportunities to manage risk and accelerate growth in 2015 and beyond:
Information overload. Most organizations have more data than they could ever use, and many are unable to see the "big picture" value of their data because it is disaggregated or "siloed." There is high value to be gained from consolidating and delving into existing data, using fresh approaches and perspectives to discern previously unseen patterns in customer, member, and citizen behavior.
Need for innovation. Customer/member loyalty is based on "what have you done for me lately?"  Effectively serving "always-connected" customers in ways that reflect their individualized preferences is imperative, especially as technological and social changes are making markets increasingly competitive.
Customer is king. Successful companies spend as much effort marketing to existing customers (e.g., ensuring an outstanding customer experience, discovering new needs, and providing high-value solutions to meet those needs) as they do driving new growth. Although managing risk by keeping client relationships strong is an age-old technique, it requires increasing levels of insight into what your current customer is thinking and needs.
In 2015 and beyond, the ability to leverage data trends to gain deeper insight into customer or member activities—without having to collect new data—will be the "smart" thing to do in an improving but still challenging economy.
Kathy Benson is CEO and co-founder of ORI, a thriving market research and strategic business intelligence firm headquartered in Herndon, Virginia, that enables a wide range of association, nonprofit, government, and commercial clients to connect with key audiences and make evidence-based decisions to accelerate growth.